Historical Villages. Award-winning Museums.
Experience life as it was known to the First Peoples & the Pioneers.
We're fortunate in Sherwood Park, Strathcona County & Fort Saskatchewan to have some hands-on interactions and award-winning museums. Local historians have taken great care to preserve artifacts from days gone by, and create amazing historical villages. They are our portals to the past and they truly bring history to life.
Enjoy a tour of the 1875 North West Mounted Police Fort, the 1937 Warden's residence and the historic village. Wander through at your leisure, at no cost or book a guided tour for just $8. If you would like to gain access into the buildings, you will need to go on a guided tour.
They recommend spending at least a couple of hours to truly enjoy everything. The Precinct is right in the heart of downtown Fort Saskatchewan, so it is adjacent to the historic train station, Farmer's Market (Thursdays in the summer), Legacy Park and it is bordered by the river valley trails.
Located in Sherwood Park's first fire hall and RCMP station, on the south-west side of Sherwood Park. Rumor has it that this museum enjoys its very own resident ghost, an inhabitant that was locked up for public intoxication in 1979 (relatively young by ghost standards!). Story in Edmonton Journal & Haunted Places.
The dedicated museum employees & volunteers have done an amazing job of preserving local history and have collected over 17,000 artifacts, archives and recorded oral histories. The museum is small, but features 17 different exhibits, a terrific research library and offers private tours & programs. Kids will love exploring the different spaces and the staff are very accommodating.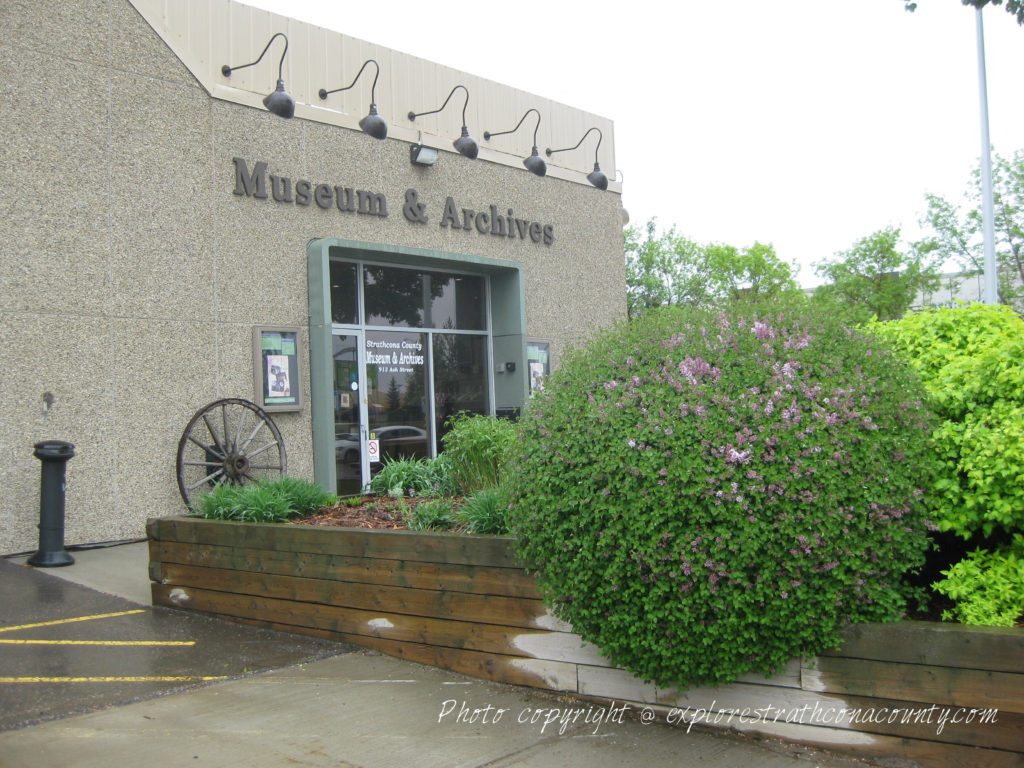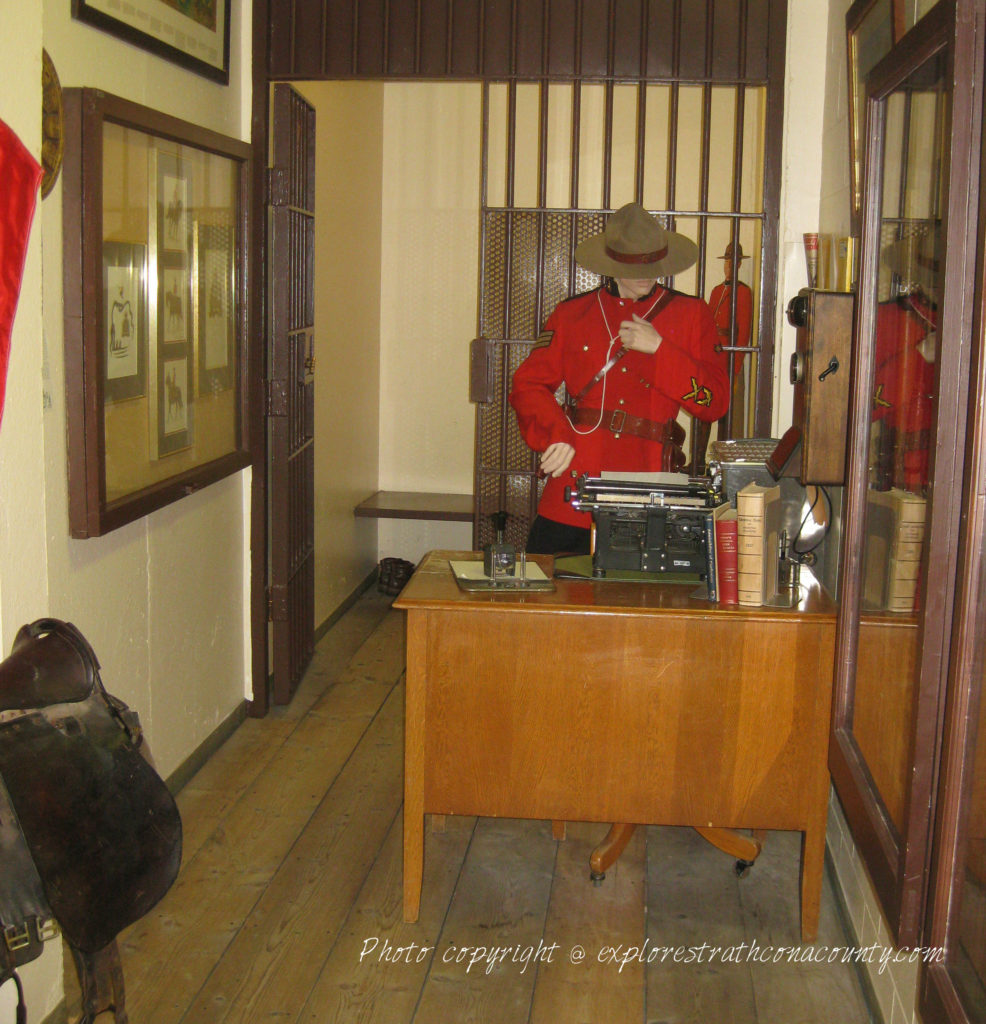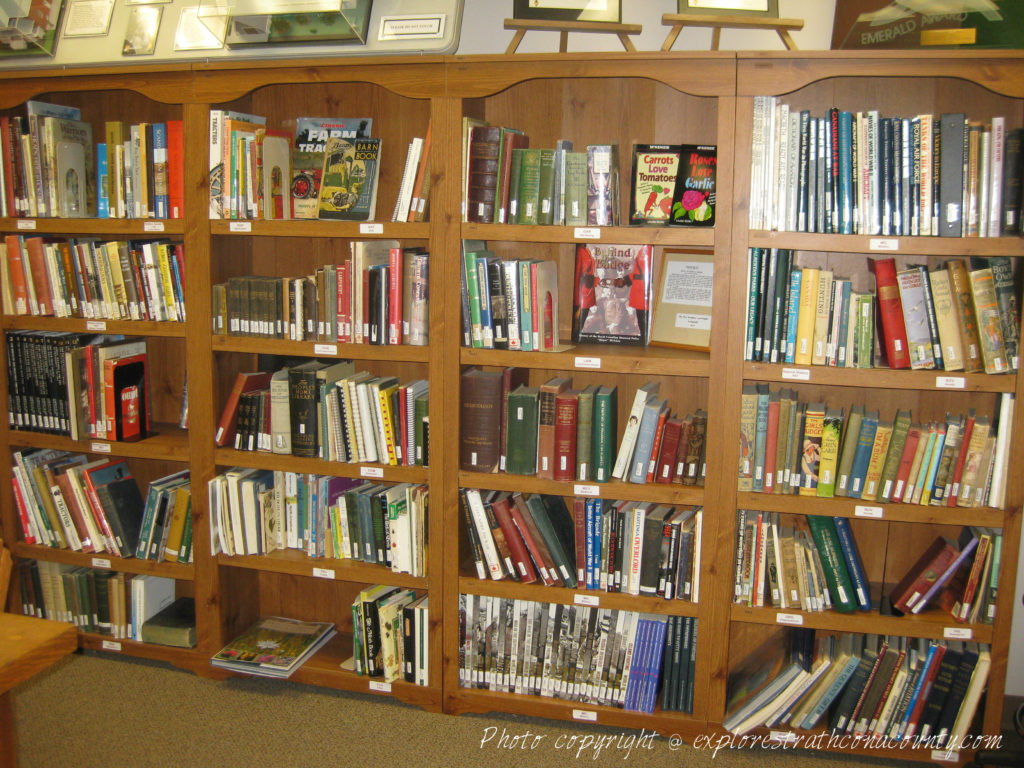 Legion of the Frontiersmen Fort Scott
If you've ever traveled Highway 14 in Strathcona County, you've likely passed this cenotaph near Hastings Lake. It was erected in 1935, dedicated to the memory of the Frontiersmen who fell during the Great War 1914 – 1918 (WWI). It is the only marker in Canada representing the history of the Frontiersmen War Veterans. There is a museum onsite, behind the cenotaph, but it is open only in the summer, from 1 – 3 pm on Saturdays, according to the signs. Sadly, we have not yet had an opportunity to tour it.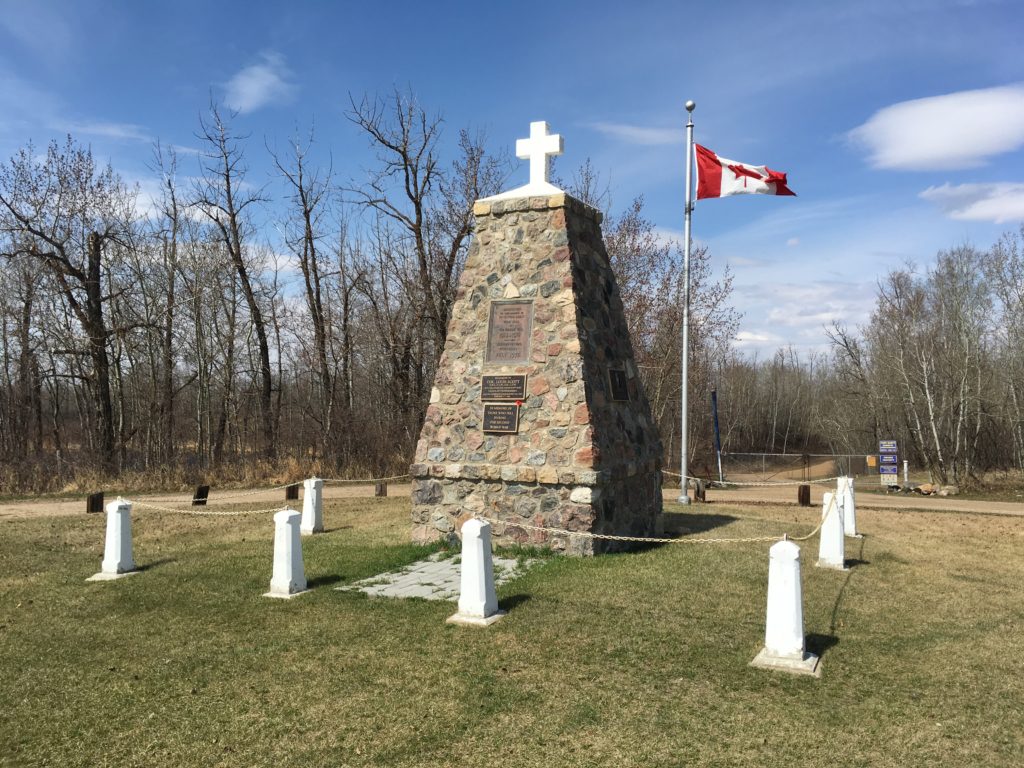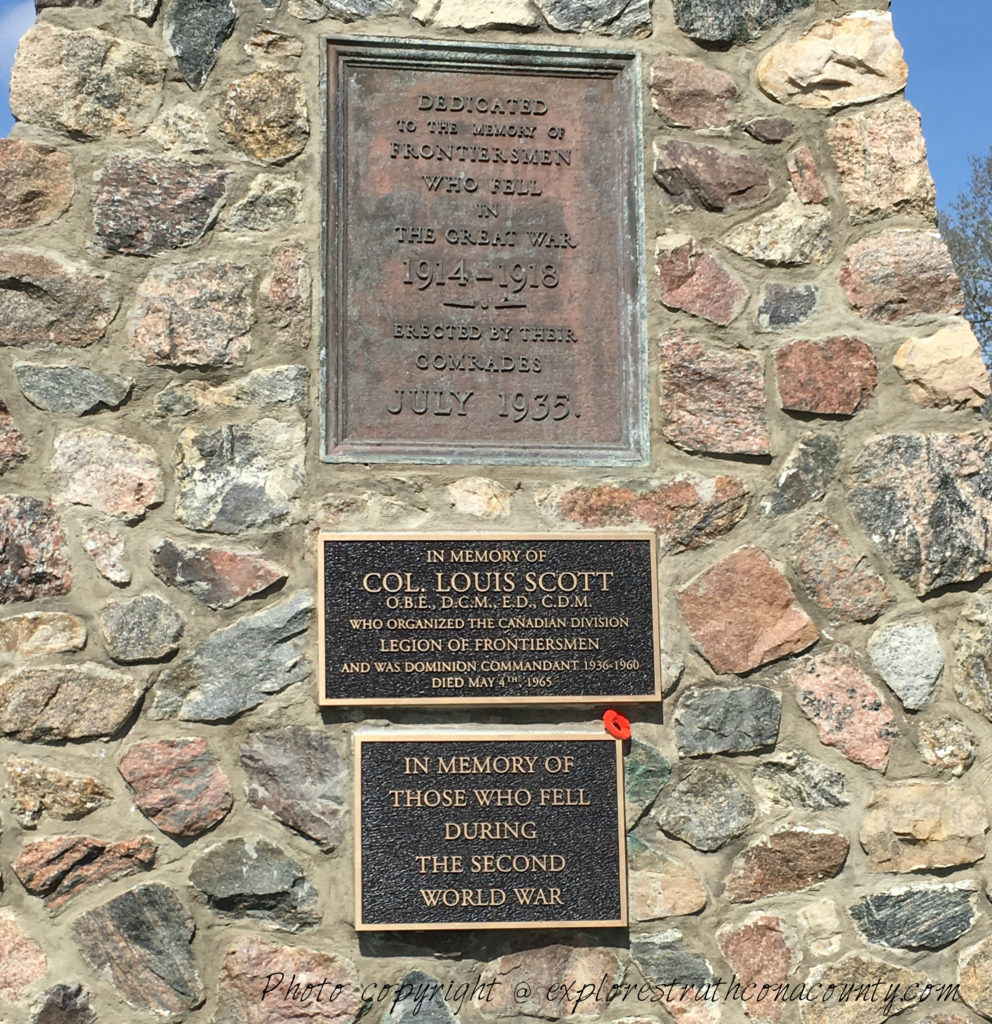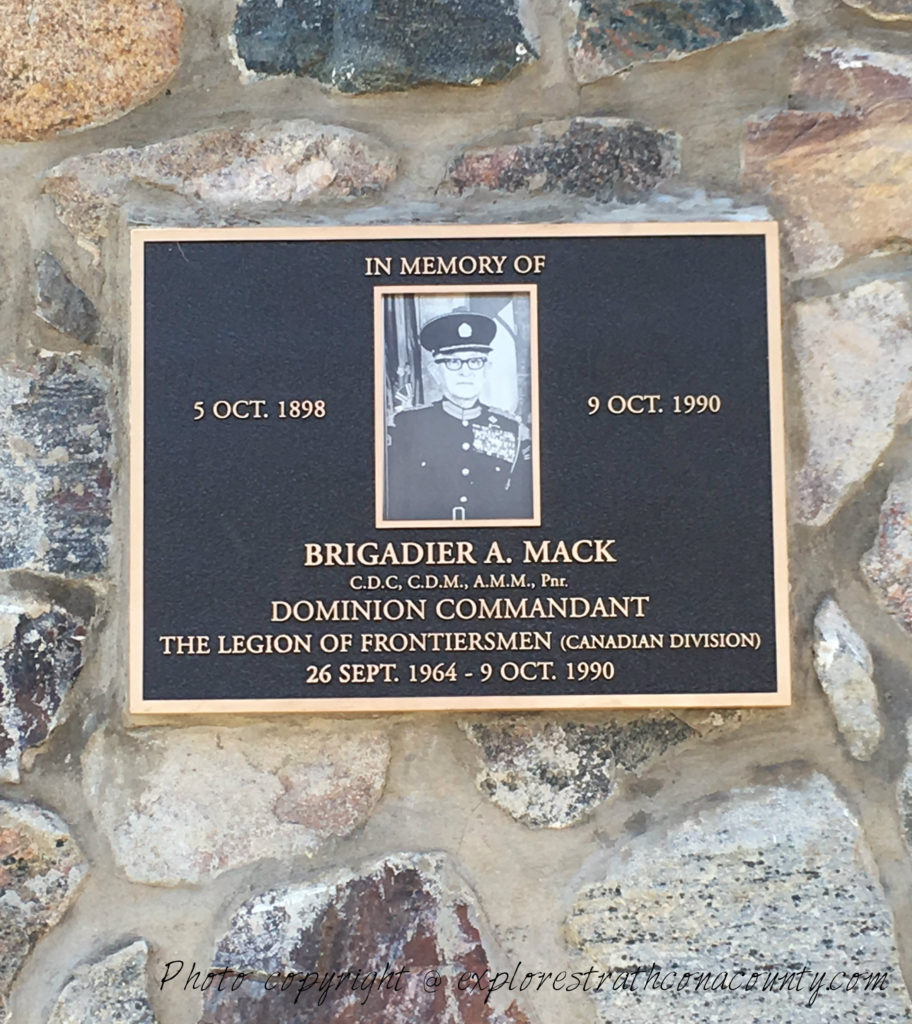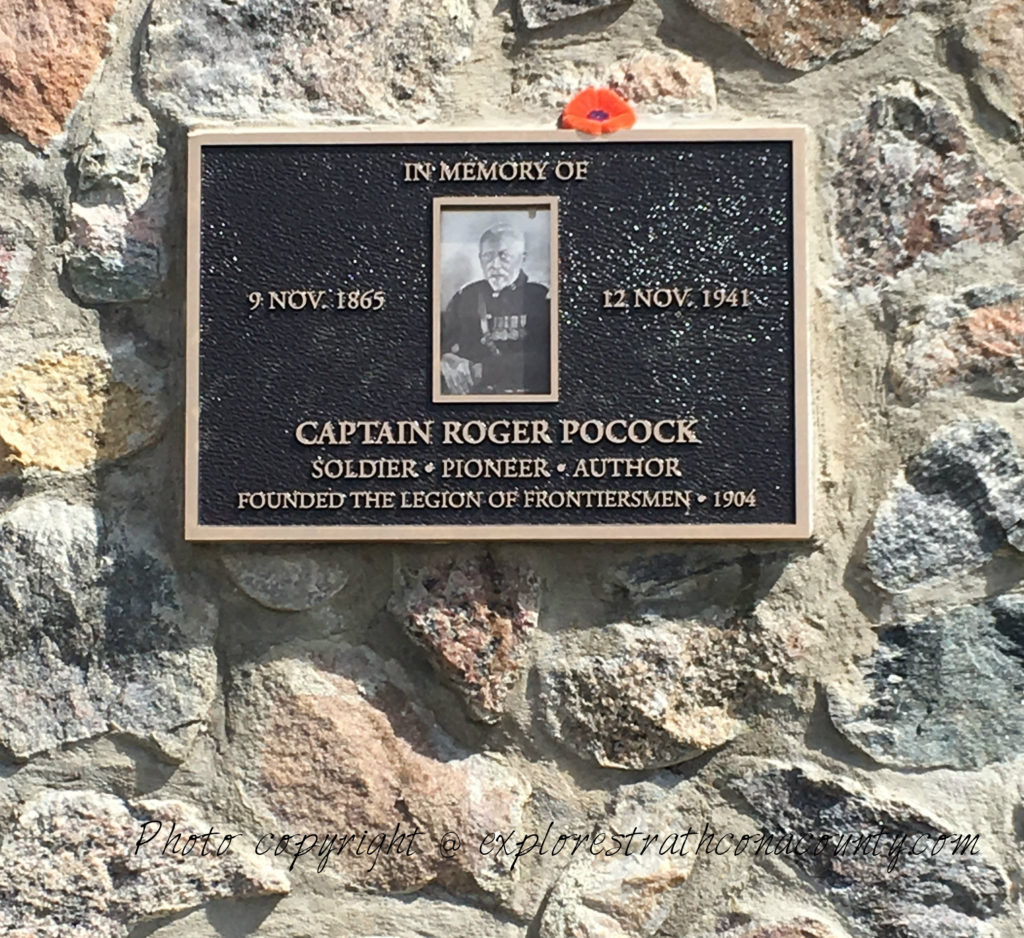 Formed in 1904, The Legion of the Frontiersmen is a voluntary organization, originally formed by approx. 13,000 men across the British Commonwealth, tasked mostly with gathering intelligence for the British War Office. The Great War (WWI), witnessed thousands of Frontiersmen take up the 'call to arms' and Legionnaires enlisted across a variety of regiments. An estimated 10,000 Frontiersmen lost their lives in WWI. The decade between 1929 – 1939 saw a revitalization of the Frontiersmen when Lt. Colonel Louis Scott DMC took charge and created a highly effective headquarters in Edmonton. He secured 200 acres near Hastings Lake as a training base & field headquarters, known as Fort Scott. Read more.
Technically located in Lamont County, this living history museum is about 15 minutes east of Sherwood Park on Highway 16. *Note that the actors will not break character, so make sure you (a) either speak Ukrainian or (b) take a map of the facility with you. It is easy to spend an entire day here. The museum also offers corporate team building events, seasonal markets, cooking workshops and facility rentals.
Bremner House is a designated historical house that the County is trying to develop into a heritage village. Funding has been challenging and the project is currently on hold, pending further study. The site is opened periodically for special events.
---
All photos are copyright @ explorestrathconacounty.com unless otherwise noted. Please get in touch for purchase or permission to use.